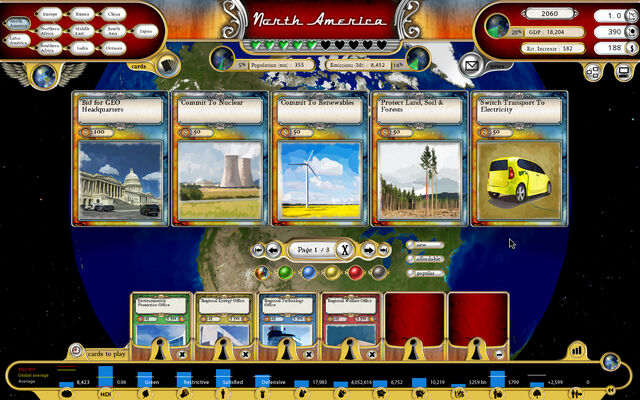 Description
Edit
These visualizations help convey some suggested improvements to the FOTW's user-interface (UI).  
This mock-up shows many elements from other screens incorporated into the one screen.  
Doing so gives you many advantages, the most important being that it allows a connection with the overall consequences of your choices as you make them, whilst providing some much needed context to each card's strengths and weaknesses. 
By brushing over the card reveals the direct impact that card would make on the overall game. 
For convenience sake, I remained faithful to the original look of the UI.
However, because of the way a lot of the game's systems are locked away and unavailable for modifications and the way the game's UI programming does not properly support dynamically changing content, these improvements would be very difficult to implement.
File history
Click on a date/time to view the file as it appeared at that time.
Metadata
Ad blocker interference detected!
Wikia is a free-to-use site that makes money from advertising. We have a modified experience for viewers using ad blockers

Wikia is not accessible if you've made further modifications. Remove the custom ad blocker rule(s) and the page will load as expected.